Mother Tongue
Pester and Rossi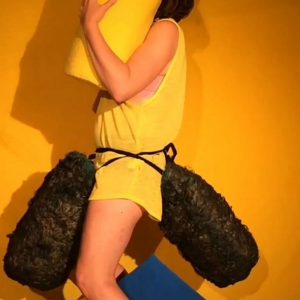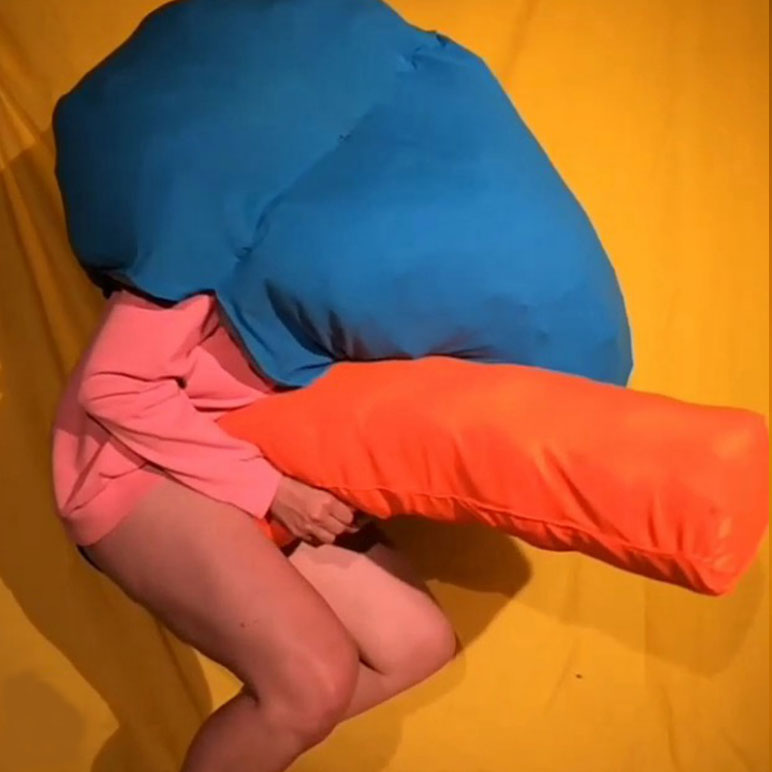 Grounded in sculptural performance, the duo Pester and Rossi create installations and live works that question interaction and social behaviour, challenging perceptions of the everyday. The artists incorporate outlandish DIY costumes and props, working with an anarchistic and feminist approach, responding to the conditions of their surroundings. Pester and Rossi use sculptural props, colour and performance, creating absurd gestures and humorous interventions to question the world around them and to imagine a new.
Using visual puns, irony, bawdiness and satire as devices to interpret, engage and subvert the everyday, Pester and Rossi explore the duality between their bodies, as objects, and their relationships with and to particular sites. Often building temporary structures and wearable sculpture, which they must negotiate within; the artists set themselves boundaries and limitations, examining the body, sexuality, social norms and rituals.
Ruby Pester and Nadia Rossi have been working together since graduating in 2008 from of Jordanstone College of Art, receiving degrees in Fine Art and Time Based Art respectively. Pester and Rossi currently live and work in Glasgow and are part of the artist group Fallopé & the Tubes.