Mungo Park – Travels in the Interior of Africa
Dogstar Theatre Company (Scotland) and Mungo Park Arts Centre (Denmark)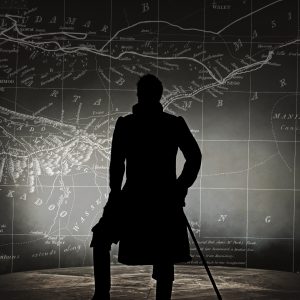 Please select a performance and hit 'Book Tickets'
Mungo Park was an idealistic 18th century Scottish explorer who led expeditions to West Africa to chart the River Niger and investigate tales of vast wealth.  This tragi-comic, theatrically daring Scottish-Danish co-production examines anew Europe's colonial legacy through his adventures and misadventures. Featuring Matthew Zajac as Park.
"accessible, political and unashamedly emotional"
The Herald (on The Tailor of Inverness)
"Hilarious and radical"
Politiken, Denmark
Reviews
Search

Festival News

Themes