Mairi Campbell: Pulse
Greengold Projects and Authentic Artist Collective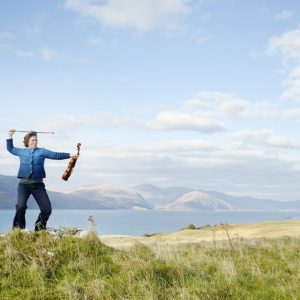 Please select a performance and hit 'Book Tickets'
A homecoming in viola, voice, movement, animation and storytelling. Pulse is the story of Mairi Campbell's quest to heal cultural wounds. From classical training at London's Guildhall, to love and danger in Mexico and discovering step-dancing in Cape Breton. Co-devised and directed by Kath Burlinson.
Supported by Made in Scotland
"On a stage bare but for a rough-hewn pendulum – its flat stone culled from her family's croft – Campbell opens her throat in a spirit of belonging that is ancient and modern, and life-affirming for all of us"
The Herald
Reviews
Living Tradition Review - Link
Search
Festival News
Themes