Happy Hour
Mauro Paccagnella and Alessandro Bernardeschi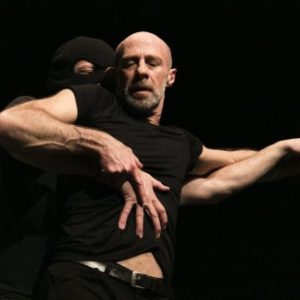 Please select a performance and hit 'Book Tickets'
With their friendship and complicity spanning almost two decades, Mauro Paccagnella and Alessandro Bernardeschi meet again to dance together. Their dance takes its inspiration from Claudio Monteverdi, Bob Dylan and Italian pop music and delves into the memories of these two teenagers from 1970s Italy, born of the union of TV and infamous politics. A dance performed by two bodies of the same age, almost the same weight, with more or less the same bald patches and the same wrinkles.
Supported by Wallonie-Bruxelles Théâtre/Danse, the official international promotion agency for the performing arts in Wallonie-Bruxelles.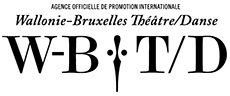 "This is postmodern, interdisciplinary dance, a slithering, minimalist and disjointed comment on the romantic excesses of the classical tradition. Irreverent, at times deliciously insane, and as sharp as it is funny"
British Theatre Guide
Search
Festival News
Themes