Adler & Gibb
Tim Crouch / Royal Court Theatre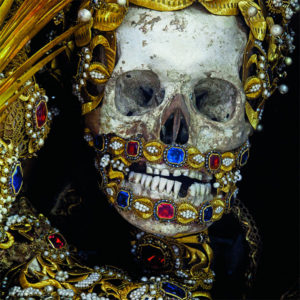 Please select a performance and hit 'Book Tickets'
In preparation for the film role of a lifetime, an actor goes to extreme lengths to dig up the truth. Her subject is the celebrated artist, Janet Adler, who rejected the art world in favour of a private life. A re-staging of Tim Crouch's notorious Royal Court play, this is the story of a raid – on a house, a life and a legacy. From the real to the unreal, fake to true and theatre to film, the play marries Tim Crouch's fascination with form to a compelling story of misappropriation and death.
Written and directed by Tim Crouch.
Co-directed by Andy Smith and Karl James.
"Theatrically and intellectually ambitious"
Whatsonstage.com, on the Royal Court production
"A memorable and rewarding show"
Independent, on the Royal Court production
"Hilarious, harrowing and maddening"
Time Out, on the Royal Court production
Reviews
Search
Festival News
Themes