Where Do All the Dead Pigeons Go?
Scott Turnbull (presents)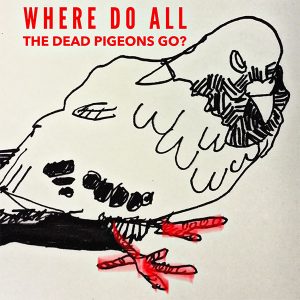 Please select a performance and hit 'Book Tickets'
Where do all the dead pigeons go? I could give you the answer right now… but it would ruin the show. Between you and me… I'm still not sure. With felt-tip pens, and his ex-girlfriend's overhead projector, Scott Turnbull takes us on a journey through space and time. This frolic of cartoon and comic reason miraculously weaves science fiction, memoir, parable, fairy tale and farce… It's weird, fast and inventive. Pigeons in this show are fictional and bear no relevance to pigeons existing or dead.
Search
Festival News
Themes