We Are Brontë
Publick Transport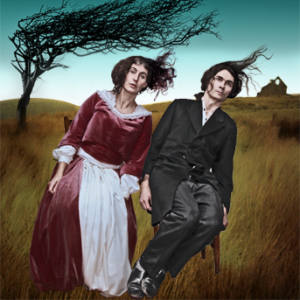 Please select a performance and hit 'Book Tickets'
A ludicrous and inventive interpretation of the Brontë myth, taking the real and imaginary worlds of the Yorkshire siblings as inspiration. With only a handful of props, two performers deconstruct not only gothic themes of love, madness and revenge, but also themselves.
"National Theatre of Brent for the devising generation"
The Stage
"Underwear-troublingly exquisite"
Brum Notes
"Witty physical theatre at its finest. Go and see it"
Bristol 24/7
"I doubt you will ever see the Brontës' works portrayed like this again…a mini comedic masterpiece… ambitious, risk-taking, edgy, just downright different"
StageTalk
Search
Festival News
Themes