The Lounge
Inspector Sands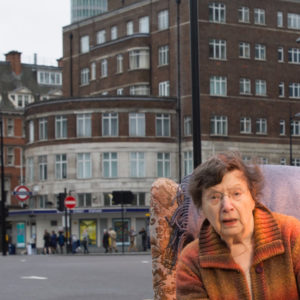 Please select a performance and hit 'Book Tickets'
A dangerously unstable farce about growing old.
97 years go by in a flash. An afternoon lasts an eternity. In a care home lounge somewhere off the A1, Marsha Hewitt begins the last day of her life. But she cannot go quietly. As the radiators burn and Jeremy Kyle blares, rivalries, relatives and murderous impulses jostle for space on the Axminster carpet. By teatime, a riot is brewing. The award-winning Inspector Sands shine a light on how we cope, or fail to cope, with ageing.
Supported by a Wellcome Trust Arts Award, The Sackler Trust and using public funds from The National Lottery through Arts Council England. Produced by China Plate.
Commissioned by Harlow Playhouse. Supported by South Street Reading and Artsdepot.
"A rib and mind-tickling delight"
The Times (On Hysteria)
"They are brilliant and reckless, precise and inventive, intelligent and frank… Don't miss them!"
NewYorkTheatreGuide.com
Reviews
Search

Festival News

Themes