The Lady Vanishes
Dudendance Theatre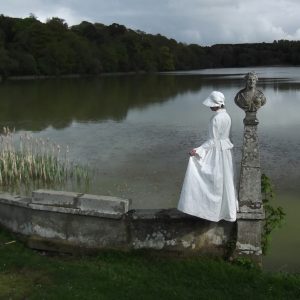 Please meet in the Summerhall foyer to take a bus at 19.00. The journey time is approximately 60 mins and you will be dropped back at Summerhall at 22:00.
Please select a performance and hit 'Book Tickets'
Offsite and outdoor performance installation inspired by Victorian spirit photography and belief in the afterlife. Set in a unique location in the Scottish Borders, Dudendance's new production is a ghostlike vision with white dressed figures emerging through the landscape around Haining House and grounds. The slow meditative pace and sculptural quality of the performance unfolds like a dream around the audience who discover different views of the performers through and into the landscape.
Featuring live vocals by special guest Fiona Soe Paing.
"darkly alluring , fascinatingly inventive"
Scotsman on Fiona Soe Paing
"Profound and poetic"
The Herald
"Truly a unique, meditative experience"
Fringe Review
Reviews
Search
Festival News
Themes