Remember to Breathe
Figure 8 Productions / Scary Biscuits Promotions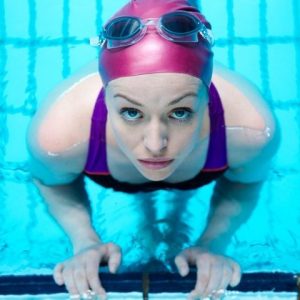 Please select a performance and hit 'Book Tickets'
Nominated for Fishamble Best New Play Award at Tiger Dublin Fringe 2015.
'I signed up for lessons – ignoring the tiny voice inside that insists I am betraying you.' Recent Irish emigrant Maeve is learning to swim in a pool in post-earthquake New Zealand.  As self-confessed swim-aholic coach Doreen eggs her on, Maeve battles the water as well as an unresolved dilemma with Johnny, her much-loved father back home. Mixing serious themes with warm humour, Remember to Breathe is a deeply moving play about moving home and moving on.
"A play of hidden depths"
Irish Times
"...spellbinding script "
The Stage
Search
Festival News
Themes