Pianomorphosis
Will Pickvance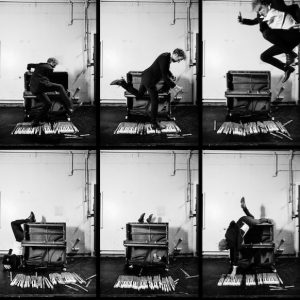 Please select a performance and hit 'Book Tickets'
Part recital, part metamorphosis. Renowned Fringe virtuoso and wit, Will Pickvance (Anatomy of the Piano) returns with his trademark pianistic expression and yarn-spinning charm. Reliving encounters on pianos across the world, with improvisations that take in Bach, Fats Waller Radiohead and more, how does the spontaneous maverick make his own enduring impression?
"Clever, poetic, his piano playing exudes an effortless, almost careless expertise"
THE HERALD (on Anatomy of the Piano)
"…the 88 key genius - half-man, half piano, [Will Pickvance] uses the piano like a ventriloquist uses their dummy or as a dressage rider uses their horse…"
IAN MCMILLAN, BBC RADIO 3
Search
Festival News
Themes