Party Trap
Show and Tell With Ross Sutherland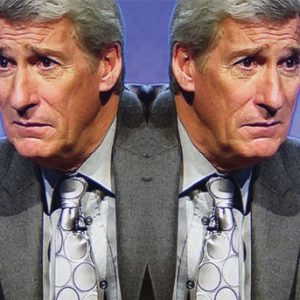 This performance has been cancelled
Please select a performance and hit 'Book Tickets'
A television journalist and a politician clash live on-air. What begins as a traditional television interview slowly unfolds into a waking nightmare. A trap has been set: which side will walk into it?
Party Trap is a darkly comic story set in the near future, told entirely in palindromic form. It's the debut play by Standby For Tape Back-Up and BBC Radio Four star Ross Sutherland.
Directed by Rob Watt. Commissioned by Shoreditch Town Hall. Original music by Jeremy Warmsley.
"One of the stand-out shows of the Fringe this year"
The Stage, on Standby For Tape Back-Up