Jonny & the Baptists: Eat the Poor
Jonny & the Baptists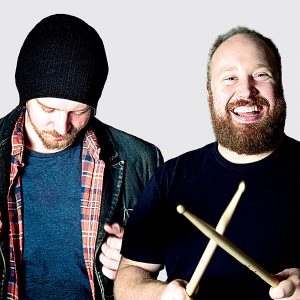 Please let Summerhall know if you require wheelchair spaces within Roundabout. We require 24hrs notice.
Please select a performance and hit 'Book Tickets'
In 2009, David Cameron forgot how many houses he owned. Within five years, homelessness doubled. Setting out to explore the gap between rich and poor, Jonny & the Baptists' lives turn upside down when Jonny betrays Paddy for financial gain. As Jonny enjoys a wealth of parties with Andrew Lloyd Webber and marries Jerry Hall, Paddy falls into homelessness. A riotous new musical comedy epic about friendship, inequality and betrayal.
"Spirited comedy... broad, daft and punchy"
The Guardian
Search
Festival News
Themes