It Folds
Brokentalkers & Junk Ensemble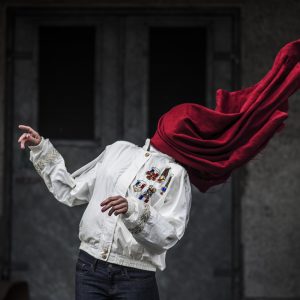 Please select a performance and hit 'Book Tickets'
A blindfolded boy violently swings a stick at a piñata. A choir of ghosts gatecrash a child's birthday party. The front and back ends of a pantomime horse can't see eye to eye. It Folds is a poignant, humorous portrait of death, grief, beauty and the extremes of the human condition from two of Ireland's leading performance companies. A multi award-winning show fusing the distinctive choreography of Junk Ensemble with the innovative theatricality of Brokentalkers. Both companies are Project Arts Centre Artists.
It Folds is a co-production with LÓKAL Festival Reykjavík. Supported by Culture Ireland.
"A tale of dark secrets and high whimsy"
The Irish Times
Reviews
The Scotsman - Link

The Stage - Link

Total Theatre - Link

Search

Festival News

Themes