(I Could Go on Singing) Over the Rainbow
FK Alexander with Okishima Island Tourist Association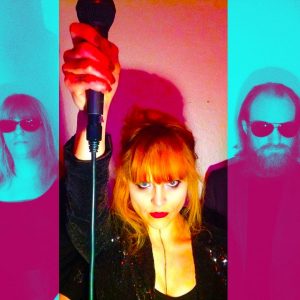 Please select a performance and hit 'Book Tickets'
With live accompaniment from Glasgow-based noise band Okishima Island Tourist Association, FK Alexander sings along to the recording of the last time Judy Garland ever sang Over The Rainbow, four months before her death. Stand hand in hand with FK, and witness others do the same. This performance is an intimate interactive live experience of undivided attention and love, for an audience of 20 at a time.
Winner of the Autopsy Award
//ACCESSIBILITY INFO: Summerhall is wheelchair accessible via the side entrance on Summerhall Square. The main building has ramp access and then you can either get a lift downstairs to the Basement (button B), and alternatively there is a staircase of 20 steps to get down. The show contains small moments of strobe and noise music. It's not quiet, but it is loving. Earplugs available on requestMassive love//
"FK Alexander's I Could Go On Singing is desperate, moving, distressing and beautiful too"
Lyn Gardner, The Guardian
Search
Festival News
Themes