Don't Panic! It's Challenge Anneka
on the button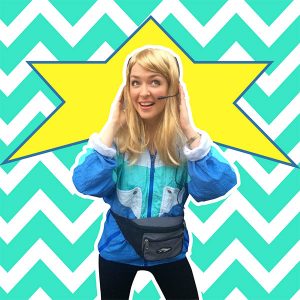 Please select a performance and hit 'Book Tickets'
Bum-bag? Check. Luminescent shell suit? Check. Positive attitude in the face of seemingly insurmountable challenges? Hell yeah!  Inspired by real-life stories, Don't Panic… presents a frank, funny and open exploration of a topic that too often remains taboo: the challenge of overcoming anxiety. Award-winning company on the button fuses live performance with video footage and animation to explore the neurological processes behind anxiety disorders and the personal challenges involved in coming to terms with them.
Supported by Anxiety UK and developed with researchers at University College London.
Post-show discussion on Tuesday 16 August with leading researchers and members of the Anxiety UK team.
"A must see"
One Stop Arts for No Place Like
Search
Festival News
Themes