Dive and Summerhall Present…C U Next Tuesday Cabaret
Dive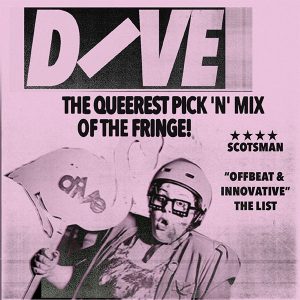 Please select a performance and hit 'Book Tickets'
Edinburgh's finest purveyors of weirdo cabaret and decadent performance take up a Tuesday night festival residency. Cherry-picking the queerest pick & mix of the Fringe, with live performance, music, spoken word, circus and all the madness of the festival season every Tuesday night.
"Close to that old cabaret scuzz: a seat-of-the-pants venue, an audience ready to shout, sweat and snog in rowdy tension"
Not Television
"Just the kind of thing a fringe festival worth the name should be trafficking in"
The Scotsman
Search
Festival News
Themes