Denton and Me
Sam Rowe and Macrobert Arts Centre in association with Showroom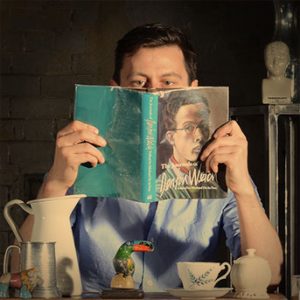 Please select a performance and hit 'Book Tickets'
1944: Fastidious diarist Denton Welch writes with astonishing honesty about his obsession for reckless land-boy Eric. 2011: A young writer is given the diaries by a family friend and discovers echoes of his own life within. This multi-layered, stunningly designed show weaves together writer and performer Sam Rowe's autobiography with the writing of Denton Welch (1915-1948), a fascinating figure in queer literary history, and favourite of Alan Bennett, William S Burroughs and John Waters.
Directed by Nicholas Bone
"amusing, complex and forthright"
The Herald
Search
Festival News
Themes