Cuncrete
Rachael Clerke and the Great White Males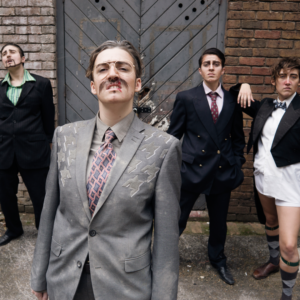 Please select a performance and hit 'Book Tickets'
A drag king punk gig about architecture and idealism!
A dysto-utopian noise about The Man!
A no-wave musical about how we ended up in this mess!
Hosted by washed up architect/proto-god figure Archibald Tactful (2014 IdeasTap Underbelly winner Rachael Clerke) and accompanied by anti-virtuoso punk band The Great White Males, Cuncrete is a gratuitously sleazy and joyfully noisy critique of alpha-masculinity and the built environment. Expect original music, grotesque posturing, sharp suits and cement in a concrete room.
"A fearless young performer"
The List on Rachael Clerke
"Extraordinary"
Times Literary Supplement
Search
Festival News
Themes