OFF-SITE Order by:Date

/

title
Summerhall's off-site performances.
Tickets:
x
= Preview
x
= Two for One
x
= On Sale
x
= Free
x
= Sold Out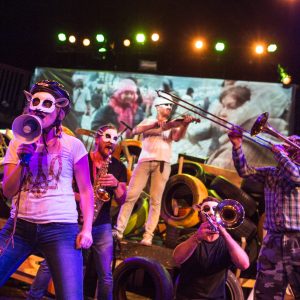 Lemon Bucket Orkestra in association with Aurora Nova
- Venue: Kings Hall
- Age Suitability: 14+
- Time: 14.00, 20.00 (75 mins)
A rousing call to arms, led by guerrilla-folk party-punks Lemon Bucket Orkestra. Based on the creators' first hand experiences during the 2014 Kiev uprising, Counting Sheep invites you to lose yourself in the events that changed the course of Ukraine's history forever.
Extra dates added! 29th August @ 20:00 via Ed Fringe Tickets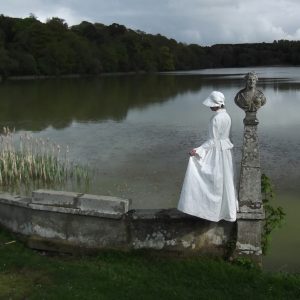 Dudendance Theatre
- Venue: Summerhall Lobby
- Category:
- Age Suitability: PG
- Time: 19.00 (225 mins)
Offsite and outdoor performance installation inspired by Victorian spirit photography and belief in the afterlife. Set in a unique location in the Scottish Borders, Dudendance's new production is a ghostlike vision with white dressed figures emerging through the landscape around Haining House and grounds.
Please meet in the Summerhall foyer to take a bus at 19.00. The journey time is approximately 60 mins and you will be dropped back at Summerhall at 22:00.