NEHH: ESKA + Support
Nothing Ever Happens Here... Presents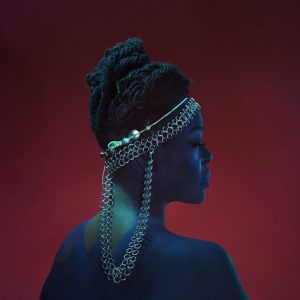 Please select a performance and hit 'Book Tickets'
Vocalist, songwriter and multi-instrumentalist ESKA was declared to be "one of the most important singers in the UK right now" by legendary DJ and label owner Gilles Peterson.
ESKA has built an incredible reputation in music industry inner circles as a writer and performer through her collaborations with legends like Grace Jones, Cinematic Orchestra, Zero 7 and Bobby McFerrin.
Her highly anticipated solo debut album is where she crafted her own mesmerising, musical landscape – the kind of place where complicated time signatures couch radio-friendly songs, showcasing a spectrum of influences, self-produced using a vast sonic palette.
ESKA's own unique sound found its way to a wider audience and enthusiastic critical reception, a series of Top 5 picks, Albums of the Week – and a nomination for the UK's Mercury Prize in 2015 for her self-titled debut album.
"Hail Queen Eska!"
The Telegraph
"Her voice can skip and swoop like Joni Mitchell"
Q Magazine
"Only a couple of times a decade does a new artist come along who so impresses that I find myself getting excited about what they'll do next, even as I'm still assimilating their debut"
The Independent on Sunday
"Eska is a mind-bending gem"
The Guardian