Nadine Rennie Casting Workshop
Soho Theatre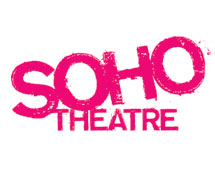 Please select a performance and hit 'Book Tickets'
Casting Director Nadine Rennie, of Soho Theatre, joins us in Roundabout for a morning Q&A . Having worked with Writers from Dennis Kelly to Shelagh Stevenson, and Directors from Max Stafford Clark to Roxanna Silbert, Nadine has a wealth of knowledge and experience to share.
Whether you're a budding young Casting Director, or an actor looking to find out more about the process and get advice, come along and join us for a morning of insight into casting.
Nadine has been Casting Director at Soho Theatre for the last ten years; working on new plays by writers including Dennis Kelly, Roy Williams, Shelagh Stevenson, D C Moore, Steve Thompson, Vicky Jones and Oladipo Agboluaje. Directors she has worked with include Rufus Norris, Roxanna Silbert, Indu Rubasingham, Michael Buffong, Max Stafford Clark, Paulette Randall, Tim Crouch and Steve Marmion.
Freelance work includes BAFTA winning CBBC series DIXI (casting all three series to date) Nadine also has a long running association as Casting Director for Synergy Theatre Project.
Nadine is a member of the Casting Directors Guild.
Paines Plough is the UK's national theatre of new plays; commissioning and producing the best playwrights, touring their plays far and wide.