How (Not) to Live in Suburbia
Annie Siddons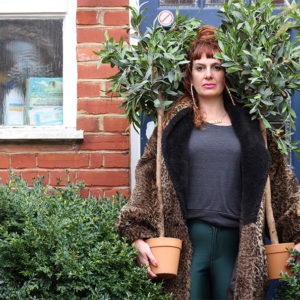 Please select a performance and hit 'Book Tickets'
5 years ago in the middle of a shitstorm of life events, artist, single mother and committed urbanite Annie Siddons found herself living in suburbia by accident. This hilarious, honest and brutal show with films by Annie and live artist Richard deDomenici, is the story of the loneliness that ensued and Annie's earnest, but wrong footed attempts to cure it.
"Shiningly original narrative…moving and macabre"
The List on Raymondo
"Untamed, brilliant writing… A one woman rollercoaster ride"
Fest on Raymondo
Reviews
Search

Festival News

Themes